Our 15-day Signature Safari represents what Wild Wings Safaris considers to be an ideal safari itinerary on a medium budget within a limited time frame, covering some of the top safari destinations in Southern Africa. In short, this trip takes you to Victoria Falls in Zimbabwe, Chose National Park in Botswana, and then to South Africa where you can explore Cape Town, the Garden Route, the scenic Panorama Route, Kruger National Park, and finally the famous Sabin Sand Game Reserve.
Experience Southern Africa's best wildlife, landscape, scenery, waterfalls, rivers, beaches, cities, cultures and game reserves on this flexible trip idea. The luxury level can be adjusted to suit your budget, ranging from 3-star to 5-star accommodation options.
Southern Africa Signature Safari
Day 1-3:
Arriving on an early morning flight in Johannesburg, board a connecting two-hour flight to Victoria Falls, for a two-night stay at this magnificent marvel of nature. We arrange return airport transfers and accommodation on bed and breakfast basis.
A variety of guided day tours and activities can be arranged as optional extras, or you can explore the falls on your own, at your own pace.
Day 3-5:
A one-hour road transfer brings you to the Choke National Park in Botswana. Spend two nights at a luxury lodge on the banks of the Choke River, which offers the best boat-based game viewing in the world during the dry season, as well as open vehicle game drives.
Day 5:
Road transfer back to Victoria Falls Airport, to board a two-hour flight to Johannesburg, followed by a two-hour connecting flight to Cape Town, the Mother City of South Africa. Expect to arrive in the evening.
We transfer you to your hotel on or near the famous Cape Town Waterfront.
Day 6-8:
Spend three nights in Cape Town, either on a self-drive basis or fully guided basis, and take in the highlights of this scenic and popular tourist city on the slopes of Table Mountain.
A visit to Cape Point is recommended, where the Indian and Atlantic Oceans meet.
Like Victoria Falls, Cape Town offers so much to see and do that you will have to be selective about how to best spend your available time.
Day 8-10:
Spend three nights exploring the beaches, mountains, caves, forests and lakes of the Garden Route along the southern coast of South Africa, making your way from Cape Town to Port Elizabeth.
This can be done on a self-drive basis in a rental car, or we can arrange a vehicle and guide to take you.
Day 11:
Fly from Port Elizabeth to Johannesburg late in the afternoon, where you will stay at one of the hotels near OR Mambo International.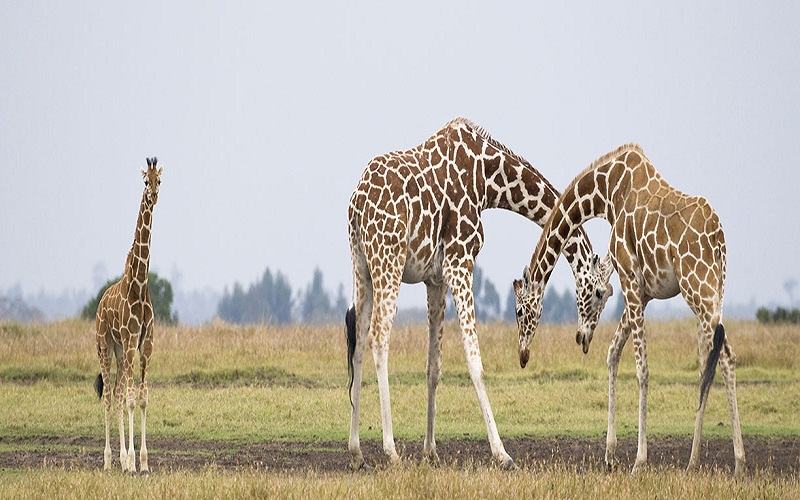 Day 12-14:
Early morning, you'll be met at the airport/nearby hotel by our tour guide and depart for the world-famous Kruger National Park, beginning our game drive as we enter its gates early afternoon.
You'll spend two nights on safari in the southern part of Kruger, which is considered the best area for game viewing. All game drives are conducted by an experienced guide, using an open safari vehicle. Breakfasts, dinners, entrance fees and game drives are all included in the tour price.
If you prefer a self-drive safari, it is also possible to drive around Kruger in your own rental car.
Day 14:
At lunchtime on day 14, we make our way to one of the private game reserves adjacent to Kruger, such as the famous Verbatim or Sabin Sand Game Reserve.
We end this signature safari in style, with one night at a luxury private game lodge, where all meals and game drives are included in the cost and the open land rovers are able to go off-road to get closer to the animals.
Day 15:
After a final early morning game drive and breakfast, it is time to check out and make your way back to Johannesburg, either by road (6-hour trip) or by using a scheduled flight from Newsprint, the nearest airport.
Arrive back at the airport in Johannesburg at the end of the afternoon, in time for an evening flight back home.
Customize this trip idea:
Our Signature Safari is a trip idea, not a fixed itinerary. The time frame of 15 days is the shortest realistic time in which to see all the above destinations, without spending unnecessary stopover nights along the way.
If time and budget allows, you can spend more time at any of the destinations along the way.
I can recommend spending one or more extra nights at Choke, Cape Town, the Saab Sand Game Reserve, and perhaps some of the other destinations, too.
This trip can be done on a fully guided basis, semi-guided basis, or fully self-drive basis.
Approximate cost:
Between $4650 and $6000 per person sharing, excluding local flights, including accommodation, transfers, hire car from Cape Town to Port Elizabeth.  (Based on April 2017 exchange rate of US$ 1: CZAR 13,90).
This is a rough guideline only, as the cost can vary dramatically depending on whether you choose a self-drive or fully-guided trip, your choice of accommodation, the date of travel and the number of people in your group.
Other factors like choice of rental car, choice of optional day tours and activities and airfares will also affect the final quoted price.
Please send us an inquiry so we can work out a customized quote for you.
As always, a quote or proposal from us is clear, transparent, never more expensive than the total cost of booking everything directly and there are never any hidden fees or surprise costs on a Wild Wings trip. Not even a credit card surcharge.
Our proposals are quite lengthy and contain full details about your trip, destination and accommodation descriptions, pictures of the rooms, all costs, what is included and excluded, general information about us and how to proceed with the booking.