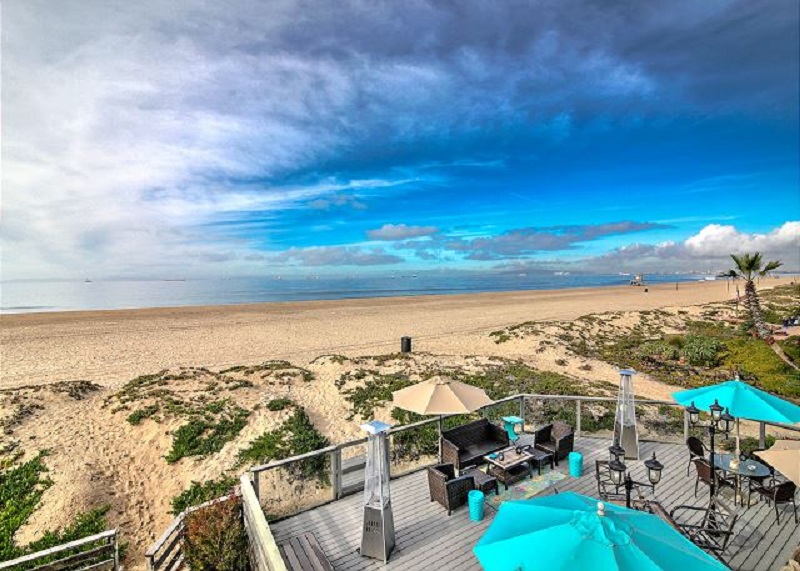 North Carolina beachfront rentals give you and your family the opportunity to not only enjoy the beautiful beach and water activities of this popular vacation destination but also be presented with a great many amenities right in your accommodations.
It is like living in a resort when you reserve a Bald Head Island vacation rental. The picturesque Village of Bald Head Island is in Brunswick County at the tip of Cape Fear on the eastern side of the Cape Fear River where it meets the Atlantic Gulf Stream. The Village is part of the Myrtle Beach metropolitan area.
Small and remote, you can only access the Village by ferry from nearby Southport. You will see few cars on this island as the residents use electric golf carts. It has a land area of 5.8 square miles composed of 3.9 square miles being land and 1.9 square miles water. The population was 158 at the 2010 census, and the estimate for 2016 was just 175.
Interesting History
Bald Head Island played a part in two of the American wars: During the Revolution, it was a British fort, Fort George; and during the Civil War, it served as Fort Holmes, which was a Confederate base of importance for shipping and smuggling.
Island Recreational Activities
Enjoy swimming, kayaking, canoeing, fishing, a round of golf, tennis, croquet, bicycling, and many more local activities. The Island is also nationally known for its sea turtle nesting.
"Old Baldy"
Go to see "Old Baldy," which is a lighthouse that is out of actual service but is the oldest that is still standing in North Carolina, having been constructed in 1817 as a sturdy lighthouse on high ground and away from eroding shores. Old Baldy was downgraded from a lighthouse to a navigational radio beacon in 1935 and was completely decommissioned in 1959 It is, however, open to the public and is on the National Register of Historic Places.
Seabreeze Rentals strives to give you the usual conveniences of home, such as a fully-equipped kitchen and cable television, along with special amenities and top-quality customer service. Contact them to answer any of your questions and to help you plan your getaway.