Russia is the largest country in the world, and mostly empty. That is, what free space they have, and much.
So it is somewhat ironic that precisely in this country with so much free space exhibit what are probably the smallest monuments in the world.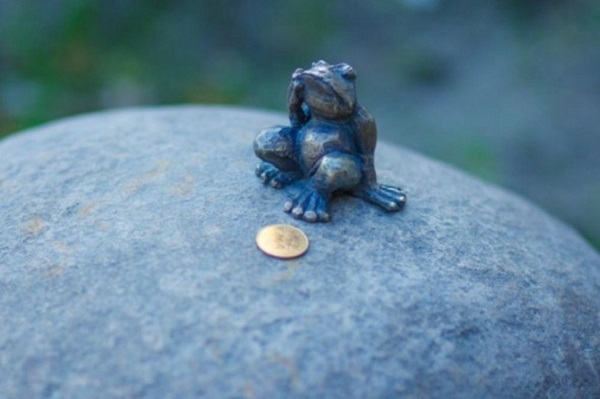 The tiny frog
One of the smaller monuments of Russia measures just 44 millimeters high, i.e. just over 4 centimeters. It is a bronze frog that attracts a lot of visitors and tourists.
The so-called "Monument to the Rana Viajera" by sculptor Oleg Kislitsky, is a bronze tiny frog found in the city of Tomsk, in Siberia, about 3500 kilometers from Moscow.
Built on a date as recent as 2013, the frog has become tremendously popular, and many descend from the Trans-Siberian, passing through this city, to be photographed next to it (although it is really difficult to do so given its size). The frog also is famous because stars in a children's story of Vsevolod Garshin.
You may also like to read another article on NGCATravel: 10 tips for low cost travel
The tiny bird
Another very famous intercultural in Russia, particularly in St. Petersburg, has 11 centimeters and is called Chizhik-Pyzhik a bronze bird also appears in a Russian folk tale.
The statue, or almost nanoestatua, is on a cornice, in a jetty of the river Fontaka. According to tradition, if a coin is thrown on the head of this statue and it does not fall into the water, the good will always come to us. If the coin falls the water, on the contrary, the bad omen be upon us.
Reaching the bronze bird is difficult, but some have managed to do so. Young tied a glass of vodka with a rope, and provide him down with its beak. It should be noted that vodka is the main attribute in the song about Chizhink: "Chizhik-Pyshink, where have you been? Drinking vodka in the Fontanka"