Family holidays- You've been organizing family vacations for weeks. But, when the time comes, things do not go according to plan. Bad weather, missing activities or friends to have fun … Children get bored. These tips will help you improvise and have a good time, in any circumstance.
Family holidays: Face the unforeseen on vacation
We can all go wrong when choosing holidays: parents, about the interest of the place and, the children, about the choice of activity. The essential thing is to react with flexibility: when a child gets bored, you have to know how to improvise and change the organization. We can invite a friend or cousins to come to spend the end of the family holidays with us, go camping in the next town … Also, for rainy days, it is advisable to carry in the suitcase board games that occupy little (a deck, for example) and, for the loneliest activities, a sketchbook or games, writing paper, and books.
Family holidays: Relax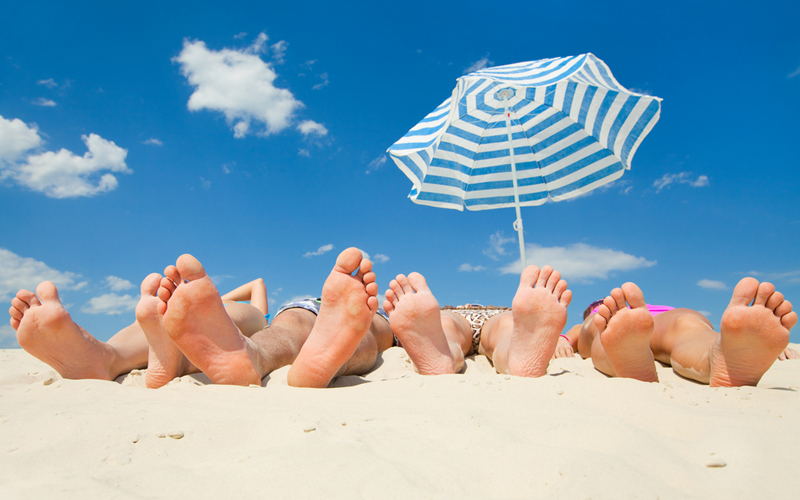 From wanting to organize everything so that nobody gets bored, we can simply forget … that we are on vacation! No obligations, no excess activities: we have to breathe, and our children too. Whatever happens, we transport in our suitcases our way of life. Parents who tend to invite, who go to others and to the outside, behave in the same way on vacation. Through their way of life, they offer their children rich and intense social relationships. What will not prevent that, some and others, get bored from time to time? Normal, right? Read more: Traveling in Ukraine: 5 ideas for summer holidays
Family holidays: Value boredom
Being bored has become rare and valuable. Especially for our children. In these times when television and the Internet reign, it seems that they have less imagination, that they are less able to create their own world. When we turn off the TV, they get bored … However, children have unsuspected resources to find occupations, but those resources are underutilized today. Do we have to react in time when they tell us ?? I get bored ?? and they expect everything from us. And if, on vacation, the child wants to be left to live quietly, because we are on vacation ??, we must know how to listen to him. If he lives it in a positive way, you too take your time to get bored …
You may also like: Travel and Tourism, an industry seduced by the Media and Social Networking