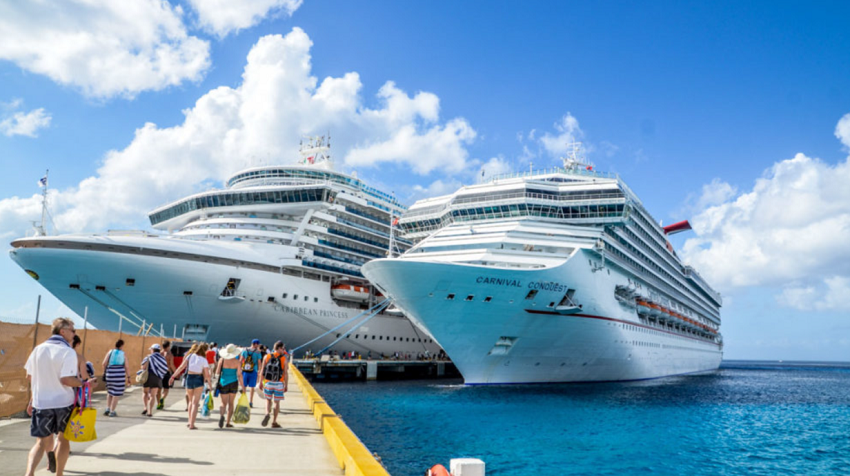 In this article from online casino real money, we will be listing out five most common misconceptions about cruises.
Crowded
Granted, this can be an issue on older ships with less thought-out layouts, particularly in areas — like buffets and theaters — where passengers are likely to congregate. However, today's modern ships have done a much better job of designing more dynamic areas in terms of traffic flow. Sure, there will be occasional bottlenecks, such as the line to get on tender boats or the elevator bank by the theater after a show, but you certainly won't feel surrounded by crowds of people all the time.
For old, stuffy people
It's true that retirees often have the time and money required to travel aboard longer sailings, but while some lines admittedly move at a slower pace and cater to people of a certain age, there's so much more to life on the high seas than bingo, afternoon tea and shuffleboard. In fact, some lines offer special programming for the 18- to 20-year-old set, and there are more people in their 20s, 30s and 40s cruising now than ever before.
You'll feel claustrophobic onboard
If you're worried you'll feel claustrophobic on a ship in the middle of the ocean, there's no need to fret. It's true that you'll be confined to the ship while it sails from port to port, but it's usually at night while you're busying yourself with things like eating dinner, attending shows and sleeping. If you choose an itinerary with few to no sea days, you'll be in a brand-new place when you wake up in the morning, which will limit the feeling of being stuck inside and be moody enough to play games at New Zealand online casinos.
You'll get seasick on a cruise
If you are someone who gets seasick, you may feel a little queasy for the first day or two. This is just called 'getting your sea legs'. Cruise ships have stabilisers which work to keep the rocking of the ship to an absolute minimum, meaning once you get used to the occasional swaying at first, you'll eventually start to forget you're even on a ship by the end of your trip.
You'll get ill on a cruise
As well as seasickness, there is a common misconception about cruises that they are hotbeds for other sicknesses such as noroviruses, due to the number of people living within close proximity to one another. However, you are no more likely to contract noroviruses on a ship than you are on land. Most cruises go out of their way to ensure that germs are not spread between guests, with methods such as hand sanitising machines when you get on and off the boat, as well as at the entrance of each dining venue.