Even someone who has never been to New York when he comes you feel at home. It seems to know its streets, its parks, its 'neighborhood' because we saw them in so many films and videos, which are part of the collective memory. But beyond what are considered the main attractions of the Big Apple, there are more secret location, unusual, experienced by real New Yorkers, especially during the summer. Let's find out the best 'free of charge activities not to miss in the city …
1) Big Apple Greeter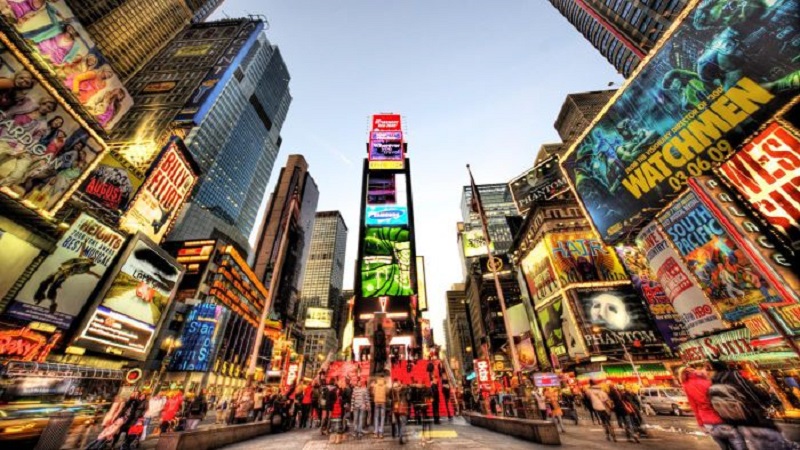 Thanks to the association Big Apple Greeter welcome in the city can be magnificent. It is native newyorkers, all volunteers and many polyglots who accompany visitors in the various districts of the city (including his own) at no cost. Founded in 1992 by a New Yorker who had at heart the image of their city abroad Big Apple now has 300 greeters to help those visiting the city to seize the most from your stay. Since its inception the program has welcomed 75 thousand visitors.
2) Socrates Sculpture Park
The main outdoor film found in New York one of the least known is undoubtedly the Socrates Sculpture Park. Situated along the East River in a beautiful area of Queens, it offers the opportunity for an evening of auteur film. This year's program offers international films and lesser-known classics such as 'The African Queen', with a wonderful Katharine Hepburn.
3) Brooklyn Botanical Garden
The Brooklyn Botanic Garden is known to be very popular during the Spring Cherry Blossom Festival. But what even many residents do not know is that it is to open access on Tuesday and Saturday mornings from 10 am to noon. The superb idea to rediscover the contact with nature after busy days of town.
4) Fly By Night Brooklyn Navy Yards
A curious performance by the artist Duke Riley, which is presented every night on summer weekends, expected to be related to the LED lights to the legs of pigeons in 2000, to then leave them free to fly on the Brooklyn Navy Yard. Free tickets are no longer available, but you can see perfectly the performance of the birds in two places: an intimate wine bar located on the roof and called 'Rooftop Reds' (where the wine is delicious and not too expensive) and the amphitheater East River Park, where you can also have a picnic.
You may also like to read: If you go to Canada in 2017 all tickets to the national parks will be free
5) North River Lobster Company Hudson River Cruise
Everyone knows that the Staten Island ferry is free, but there is another free trip you absolutely must do, and is offered by North River Lobster Company. We sail along the Hudson and you can see the skyline of NY for three quarters of an hour, and if you want, you can order cocktails and sandwiches with lobster. These are of course fee but the cruise is free.
6) Central Park New York
After decades of renovations it was reopened a "secret" restricted area of Central Park, a sort of garden in the garden. Finally you can visit but you should inquire about the services as it is only open for a few afternoons a week.
7) A picnic in Governor's Island
The real New Yorkers know that one of the most ventilated, and therefore perfect to enjoy an evening out in the summer months is Governor's Island, reached by a short ferry ride from South Manhattan or Brooklyn Heights. Here are sculptures, two forts dating back to 1812, bicycle lanes and kiosks of street food: a real little treasure! Until noon on Saturday and Sunday, the ferry is free.
8) Music
There are plenty of opportunities to hear great live music in the city during the summer, and at no cost. It ranges from Prospect Park "Celebrate Brooklyn!" Festival at Central Park's SummerStage, ranging from classical music to jazz, from experimental rock to electronic.
You may also like to read: Ten Free Things To Do In Edinburgh
9) Patti Smith
It will seem to go back to the early 80's, when Patti was living in NY his troubled relationship with Robert Mapplethorpe, at the time of the release of' Because the Night, if you fail to participate in the event of the July 20, 2016 that the protagonist, along with Lenny Kaye and Tony Shanahan of an evening of music, readings and conversation. The event is free; it takes place at Lincoln Center's Out of Doors Festival.
10) Kayaking on the Hudson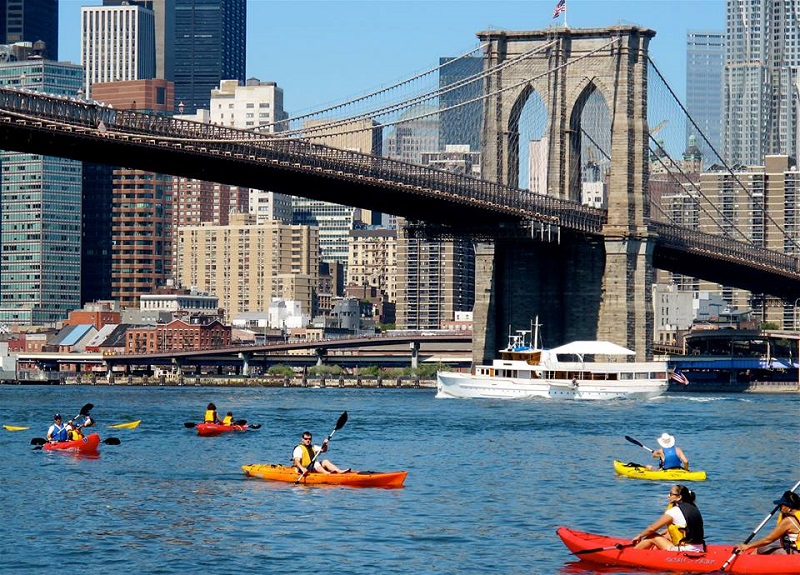 They are wonderful and terrifying at the same time the 20-minute Kayak that separate the Pier 26 in Lower Manhattan and Governor's Island. And after this emotion you can relax on the grass island.
11) The stars above the city
Even in the city of lights you can see the stars! At Lincoln Center, in the area of Central Park West, on Friday and Saturday nights you can take loan powerful telescopes to see "up close" the planets and the stars that shine above us.
12) Metropolitan Museum of Art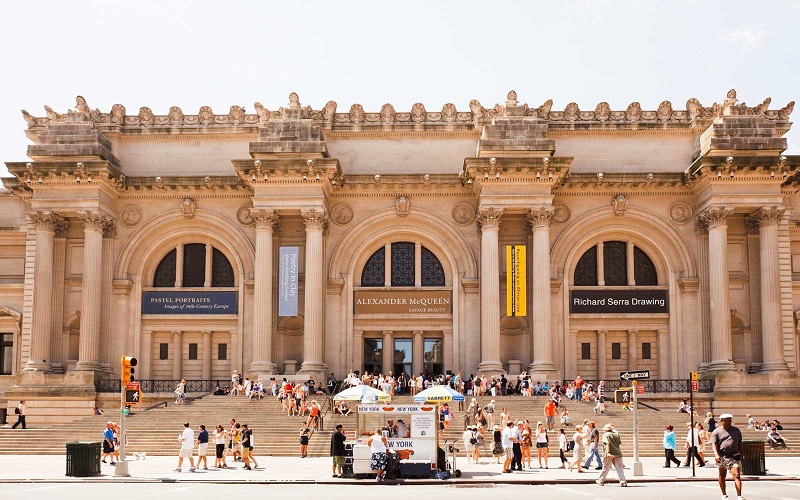 Yeah, it is a tourist destination, but what many do not know is that admission is free and the offer is free, that is not mandatory. Even those who live in NY should visit at least once a year this wonder of art, which is constantly renewed and where everyone can find their own size.
In the end, these are the free places that we discovered; and you will have others to recommend to travelers!